The Weirdness That Is Casting For Television Pilots
I have a five-year-old nephew. Wait, it gets better. A while back I took him to one of those gymboree type places where they basically just dump a pile of legos in to the center of a room, blow a whistle, and watch 25 kids fight it out for the best Legos. What follows is a display of chaos and survivalism that would give Darwin the HARDEST boner.  Anyway, the only thing my nephew wanted to do was build a car.  That's it.  The kid dreams small and I love him for it.  So he goes over to the lego pile and he starts to grab some wheels.  He gets one, then a second, then a third, but then this other little kid swoops in and grabs the last wheel left.  I say "Hey, I noticed you only have one wheel. My nephew has three wheels and he's trying to build a car. Do you think he could have that wheel you just picked up?"  The little kid looks at me, then says "It's mines," which is little kid speak for "FUCK YOU."  So my nephew goes back and tries to make a three wheeled car and it just comes out all kinds of shitty.  I bring up this story because casting a TV pilot is basically the equivalent of a bunch of kids sitting in front of a big pile of legos, trying to quickly grab the ones they think they need in an attempt to make SOMETHING that looks somewhat similar to the vision they had in their head.  
See, the big 4 Networks make almost ALL their pilots at the EXACT same time.   And each network is making anywhere from 10-15+ pilots (both comedy and drama).  Which means that there are roughly 40-60 pilots (that's conservative) being made each year.  Now, obviously, the goal of each one of these pilots is to get on the air.  In my opinion, if you have a brilliant script and mediocre actors, you will have a mediocre show.  If you have a mediocre script and brilliant actors, you will have the chance to make a really good show.  Getting the casting right is INCREDIBLY important, and if you don't think so, imagine Breaking Bad starring this guy.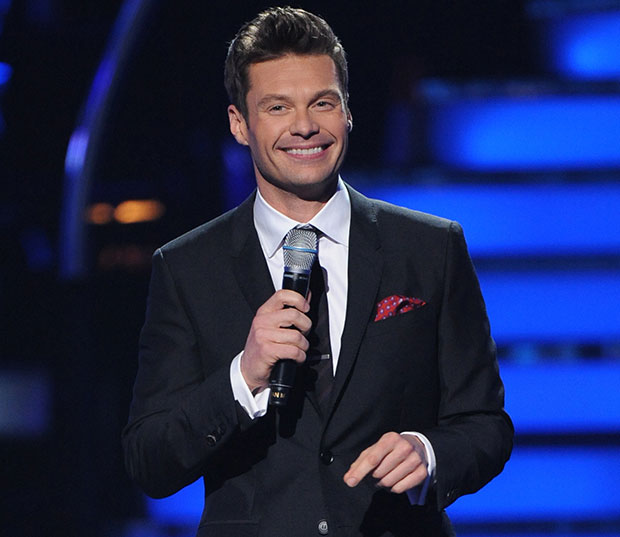 There are two ways to cast your show to give you the best opportunity to get your show on the air.  
1) Cast an actor that "matters."
If you have a show with a central protagonist, a clear lead, anytime you're casting actors you hear the phrase "Do they matter?"  "Oooh, he's great, but does he matter?"  See, there are only a handful of actors who are such big draws that just them signing on to the project almost ensures you get on the air.  If I came to a network and said "Hey, I've got a project about a guy who jerks off animals he finds in his backyard," the networks would tell me to fuck off.  But if I said "Hey, I've got a project about a guy who jerks off animals in his backyard.  Tom Hanks is attached to play the lead," that same network would probably say "Awesome! Which hand does he jerk them off with?"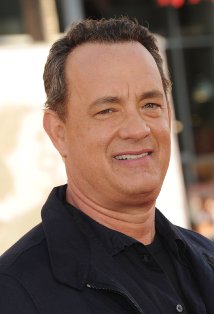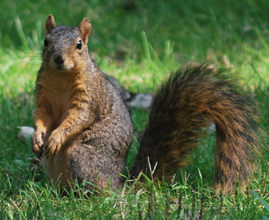 The craziest thing about this is that very rarely do big actors actually translate in to big ratings.  The show has to be compelling otherwise people won't stick with it. Most of you might watch the first episode or two of "The Tom Hanks Jerks Off Animals Show," but if it wasn't interesting and you didn't care about Tom's character, then you'd most likely stop watching. But since it's sooooooo hard in the current TV landscape to get people to check out a show even once, the networks are correct in thinking it's a big advantage to have a star on their network, because if the show is good, it has a much better chance to succeed.
THE PROBLEM WITH OPTION 1: Because a big star means sampling, the networks would like you to at least give it the old college try and pursue some of these names, even though there is not a chance in hell that most of them will do it, nor would they actually even be right for it.  What ends up happening is you spend a bunch of time chasing these actors down and waiting for responses, and once you've asked one of them, you can't exactly ask another while you're waiting for an answer.  It'd be like asking a girl to prom, then when she says "I'll think about it," you immediately ask her friend.  Meanwhile, as this is happening, everyone else is grabbing ALL THE FUCKING LEGOS and when you finally get your "no" you scramble to the lego pile and all you can build is my nephew's three wheeled car that can't go left.
2) Cast An Ensemble Of Up and Comers And Mostly Unknowns
A common thing you hear people say is "If you look at the cast of Friends, none of those actors were big stars."  This is true. But they caught lightning in a bottle.  Sometimes in an audition, someone will come in and just totally blow you away.  Not only are they amazing, but more importantly, they're perfect for the part.  There are a lot of tremendously talented actors in L.A, and I've been lucky enough to write lines for some of them, but every super talented actor isn't right for every part.  Nick Offerman is brilliant as Ron Swanson on Parks and Rec, but Nick Offerman probably wouldn't be a great fit as Jon Snow on Game Of Thrones. (Although I would watch the SHIT out of that.)   So occasionally you will be lucky enough to find a brilliant actor that is perfect for what you're doing.  But guess what? You have anywhere from 4-7 regular roles on your show, and maybe you could find five or six amazing fits, but it's REAL FUCKING HARD when 40 other pilots are trying to do the exact same thing at the exact same time and you have roughly a month to do it. Usually what ends up happening is you try and just find those crazy talented actors and adjust the part to fit them.  But then suddenly you're changing a script you worked on for months, and doing it in just a few days to fit the strengths of that actor, and that is really tough to do.  Sure, my nephew could have taken two of the three wheels he had and made a motorcycle instead, but there was only ten minutes left at Gymboree and he had to make potty.