Justin Halpern
Apr 02
Waiting For The Ratings
What you see above is what is sent to me each day at 8:04 a.m.  It's what's referred to as "The Fast National Ratings," and I use it to define my self-worth as a human being see how many people watch the show I co-created, Surviving Jack.  The networks use it to show advertisers the audience they're reaching, as thus use it to decide what shows they're going to renew.  The demographic they care the most about is 18 to 49-year-olds. If you're fifty, FUCK YOU. EAT A DICK AND DIE. YOU MEAN LESS TO AN ADVERTISER THAN A DUMB SHIT 18-YEAR-OLD WHO HAS NO MONEY AND LIKES TO GET DRUNK AND FIND THINGS TO STICK IN HIS ASSHOLE AND LIGHT ON FIRE. 
("Wait, you still care about us, right?  We're 50-year-old white people with all our hair."  NOPE FUCK YOU)
Okay, that's not entirely true, but it's pretty close.  Maybe I take back the eating the dick and dying part.  Anyway, here's the first thing you need to know about ratings numbers: They can be spun any fucking way you want.  Let me give you an example.  Surviving Jack premiered last Thursday night to 5.1 million viewers and a 1.3 rating in the key 18-49 demographic.  Below are all accurate ways to talk about our ratings.
Surviving Jack had over one million more live viewers than any of Fox's other live-action comedies.
Surviving Jack only held 68% of it's American Idol lead in.
Surviving Jack debuted with 5.1 million viewers, a 38% lift from Fox's prior average in the 9:30 post-Idol time slot.
Surviving Jack debuted with only a 1.3 in the 18-49 demo.
Surviving Jack was Fox's second highest rated live-action show, comedy or drama, in the 18-49 demo that week.
Seeing as how I spent every day for the last two years working on this show, it would be easy to get caught up in the ratings, which I can't control.  And because it's easy, that's exactly what I fucking do.  If you're the kind of zen motherfucker who can not obsess over the fate of your show, then why are you writing T.V. shows?  Go change the world, you god damn amazing human.
(If they made a statue of Buddha after his TV show debuted, it wouldn't look like this.  It'd be him driving his wife fucking insane while he drinks a can of Pringles.)
So, every Thursday night, I will toss and turn in my bed, and run through each possible scenario.  "Maybe we'll gain a ratings point because we have good reviews and word of mouth!"  "We'll probably drop.  Everyone drops.  Nobody even knows this show exists.  My brother asked me if it was on Saturday.  SATURDAY!  REALLY, DAN? A NEW SHOW DEBUTS ON FUCKING SATURDAY?" 
Then the next morning I wake up at 6:30 and then spend the next hour and a half refreshing my e-mail even though I KNOW the ratings will come in at 8:04, because they always do.  (Except for this one time they came at like 7:40!  That's why I check, guys!)  Then finally the e-mail comes, my stomach turns everything inside of it, into diarrhea, and I open the e-mail.  Good news or bad news, here's the first thing you hear from your agents and network executives: "It's all about how you do next week."  THE CYCLE CONTINUES.
Jan 20
What Is The TCA Press Tour: A Half-Assed Account Of My Trip To TCA '14
Twice a year, the Television Critics Association (which is comprised of TV critics from all over the country) gathers in L.A., sits in a large, dimly lit ball room for most of the day, and listens/asks questions while a TON of networks trot out a panel of creators and actors for each one of their new shows, as well as some of their returning ones. You'd be surprised at how many networks there are. 
You ever heard of the Pivot network? Me either, and it's my fucking job to sell scripts to networks. But guess what, they had a panel there, and people apparently had questions for them other than "What the fuck is Pivot?" (Unrelated: Hi Pivot, you seem great!  I'd be so excited to partner with you on a project I think really fits whatever it is that's your brand!)
Anyway, this whole thing takes place over two weeks.  Now, I'm not a critic, but I would imagine for them, 90% of it is like sitting in one of those timeshare sales pitches that you thought you could get out of when you accepted that free two-night stay in Vegas.  And probably most annoying of all is that every show is being presented as if it's redefining the medium of television.  I've seen Ted Talks about the future of cancer prevention that took themselves less seriously than panels for shows about two roommates that make jokes about boners.  And I get it, networks and creators are trying to explain to critics why, in a very crowded marketplace, this show is worth them talking about. But again, if I were a critic it would just make me more inclined to loathe the show.
And if you think I'm about to tell you that the panel for my show was any different, I'm not.  They're all introduced that way.  
That photo at the top of this post was taken on Monday, January 13th, at the panel for my new show "Surviving Jack."  I'm the bald, Jewish-looking one with the glasses. To the right of me is my writing partner Patrick Schumacker, with whom I co-created the show.  To the left is Bill Lawrence, (creator of Spin City, Scrubs, etc.. and also EP on the show) who is the one with hair and without glasses, who is decidedly non-Jewish looking, which is rare in comedy writing as it's overwhelmingly comprised of balding Jewish males.**  In fact, to borrow a line from American HIstory X, "In here, Bill Lawrence, YOU ARE THE JEW."
Bill has done this many times, and was happy to field most of the questions. This was my second time at the TCAs.  The first time was for a little show you may remember entitled "Shit My Dad Says." It was based off my twitter feed and book.  I could tell you how I didn't think the show was good, but I'll just use a quote from my favorite review the show; "I'd rather watch shit coming out of a Rhino's asshole."  (By the way, because of that my goal is to someday sell a show about shit coming out of a Rhino's asshole.  LOOKING IN YOUR DIRECTION, PIVOT.)  
Anyway, Surviving Jack was based off my second book, "I Suck At Girls," which is a coming-of-age memoir… in the same way that Shit My Dad Says was a coming-of-age memoir.  (Before you call me an asshole because I'm 33 and feel as though my life merits two memoirs, the books are 160-ish pages.  You could read them in, like, ten morning-after-drinking shits.)
Despite the fact that it takes only a few shits to read my books, I am very proud of both of them. But I'm also not dumb enough to think I'm interesting enough two sustain two memoirs, and thus in both books my very funny, unique father is prominently featured. Therefore he's also prominently featured in Surviving Jack.  Seeing as how both Shit My Dad Says and Surviving Jack are centered around a character based on my father, I thought there might be a good chance I'd be asked about the differences between the two shows and it'd be weird for me to say "Bill, you want to handle that question?"
Unlike Shit My Dad Says, I really feel that Surviving Jack is a good show, and has the potential to be a very good show.* But the thing about the TCAs is that EVERYONE tells the critics they think their show is a good show.  They'll always tell a story about how lucky they were to get X actor or how the show "just came together and it was lightning in a bottle,"  when in fact they only cast X actor after they said words "Kristen Wiigs's agent says she doesn't want to do a network TV show right now?  We're sure?  Okay, fine, I guess make an offer to X actor." And also, shows never "just come together."  A TV pilot is like taking a shit in a gas station bathroom; Even if it turns out okay, the experience was probably terrible. 
So when it was our turn to get on the panel, and when I was asked about the Shit My Dad Says TV show, I thought "What is the point of trying to bullshit a bunch of people who have been bullshit to non-stop for several days?"  Plus, I'd already been pretty public about my feelings about the SMDS TV show, it just hadn't made news because I'm not important enough to make news and who the fuck wants to read a story about a show that was cancelled five years ago?  So on the panel, I decided to answer honestly.  
And that was one of two headlines that came out of our panel.  Would I have liked to have been more eloquent? Sure, I'd always like that.  But I went to shitty public schools and played sports in college, so that train's left the station.  I also would have liked the photo of me not to look like I was haggling over the price of a Hyundai.  But I can say that I'm not sorry that I said what I said, because now, if nothing else, when I tell people that I truly believe in Surviving Jack, that I think the cast is great, and that I'm really proud of it, they know I believe it.  They may not ultimately agree with me or care, but maybe they'll give it a chance because at least one of the creators of the show didn't scoop up a big pile of bullshit and plop it down in front of them.  And if they don't give it a shot, or the show fails?
Aziz, I know you don't know me, but I'm a big fan.  Let's make this happen.
* I've said this before on this blog, but it bears repeating: The reason Shit My Dad Says the TV show sucked is not because of William Shatner, or the Studio, or the Network, but because of me. 
** The fact that the majority of TV writers are white males is incredibly problematic, but a topic for another post.
Jan 06
Why The Success Of The Show Enlisted Is Good For Television
Before I start, full disclosure; Kevin Biegel, creator of Enlisted, is a very close friend of mine.  But that's not why I think you should give his show a chance.  I have close friends who write on other shows and I wouldn't bother telling you to watch them because I don't watch them. And conversely, there are shows created and run by people I know first hand to be total pieces of dog shit, and not only do I watch those shows, but I excitedly recommend them to others, because the show is good.
And actually, the purpose of this post is not to tell you that you should watch Enlisted because I think it's good, though I do.  That doesn't really matter. I bring up Enlisted to you, and believe it deserves you checking it out this Friday at 9:30 PM, because if you do like it, and others like it, the success of the show could help solve a major problem in television.
Do you ever wonder why most shows on television are about 25-35 year olds fucking while they try to figure out "who they are" or quirky families?
(Friends: the Michael Jordan of young people fucking each other while they try and figure out who they are.)
You probably do, and you might even say phrases like this "OMG, Hollywood has TOTALLY run out of ideas."  Now, I'd love to be able to say "Hey snarky fuck face, why don't you get off your ass and write something then or at least let me point you to all the dicks so that you may eat them." But I can't say that, because if I were you, I'd probably think the same thing.  
See, contrary to what you may think, writers have all kinds of ideas about all kinds of things that aren't about young people fucking or families.  But here's why those things aren't on TV:  Think of a television network and writers as a middle-aged married couple that always fucks once a week on Sundays after church, with the lights off, in missionary position.
 Now, if you asked these two "Hey, how's your sex life" they'd probably say "What? Ha, oh dear.  I'm blushing.  Well, I'll just say it's healthy, how about that? Did I mention I made a quiche?  It was really easy, actually."  
Now, how did this couple end up only fucking each other the exact same way for thirty years?  At some point, they probably tried something different and it really didn't work out.  Maybe he spanked her and she didn't like it. Maybe she stuck her finger in his asshole and he hated it.  And because of a couple things they tried that didn't work, they just went back to the same old thing that makes them fairly happy. 
Writers would love to try and find new ways to pleasure a network, and to be honest, a network would love to be fucked in amazing ways its never been fucked before.  The problem is, both parties get a little freaked out when they try something out that doesn't work.  So when development season comes, a writer might have a couple ideas they want to pitch, but if they're choosing between sticking a finger in the network's asshole or fucking them missionary, well, the writer has to make a living and so they may err on the side of sunday night fucking. And I don't begrudge them one bit.  It's tough to make a living in this business.  You may be thinking "NAH UH THIS IS STUPID HBO MAKES SHOWS THAT ARE COOL AND INTERESTING."  They do.  HBO will let you shove anything in their asshole at least once if it seems fun.  But the people doing that shoving are the biggest writers in the business.  Terrance Winter and Martin Scorcese, Judd Apatow, David Benioff, etc…  Guess what? They're pretty well set for cash, folks. And I applaud them for trying something different. And I applaud HBO for being a place where that's possible. But TV networks have much bigger demands on them and aren't subscription based, so they have to answer to advertisers. So the only way a network will do something crazy in bed, is if someone is fearless enough to do it, and surprisingly, what they did feels REAL good.   Then maybe they next time they want to fuck, they'll be like "Oh man, I liked it so much when you grabbed my balls and yanked on them, what if you poured hot wax on my nipples while you called me piece of shit?"
Now, this may start to sound like me making an excuse for why network TV feels homogenized, as well as me making an excuse for having a show on the air that falls in to the "quirky family" category.  It's not. A), I'm incredibly proud of my show and think it's pretty damn good, and b), I am as big a part of the problem as anyone.  
Almost two years ago I sat in Kevin Biegel's office and he pitched me his idea for Enlisted, and the first thing I thought was "They'll never greenlight a comedy that takes place on a military base. I would have set it in an office." That's the kind of thinking that needs to end.  So if you care about helping Network TV do something a little different, let Enlisted stick its' finger in your asshole this Friday night.
Dec 20
The Story Of The Worst Table Read I've Seen
In 2010, my writing partner and I were on staff of a CBS show called "How To Be A Gentleman." The show was created by and starred David Hornsby, who is one of the funniest and most talented people I've ever met. Hornsby had been one of the head writers of "It's Always Sunny In Philadelphia," and the original pilot script for H-TBAG was really funny, but was VERY non-networky. Taking a script or idea that is best suited for cable and turning it in to a network show is sort of like finding a wolf in the wild and trying to make it your pet; Sure, if you drug the hell out of it, it might be safe to have one in your backyard. But if it's drooling and shitting itself, is it really that cool to own a sleepy wolf that smells like doo doo? I say no and I feel qualified to say that. (See: My Dad Says, Shit).  I think you can make a great network comedy, but I feel it needs to be one that is created with the parameters of a network in mind, like Modern Family or Parks and Rec.  Anyway, this is all just a roundabout way of telling you that H-TBAG sucked a huge bag of dicks.
The show had a large cast of talented actors but nobody was sure what the show was (odd couple? Ensemble? Single protagonist?) and we tried variations of everything and none of them felt like they worked.  Fast forward to right before the sixth episode of the show.  At this point the network was like "BRO. WTF IS HAPPENING WITH THESE MILLIONS OF DOLLARS THIS SHOW IS COSTING?"  Every time we saw them, they were making the universal face for "Unhappy Network Executive" which looks something like this:
So, there was a lot of pressure (or at least I felt there was) on this next episode to be something that resembled a good direction for this show to go.  Now, normally when a show is running smoothly, a writer is off on draft working on a script for an episode that's going to shoot in no sooner than two or three weeks.  But when shit is all kinds of fucked up, you get way behind, and then you're writing the episode that's shooting that week. At that point, there's no time for a writer to go off on script, so you do something that is referred to in the sitcom writing world as "gang banging a script."  That means there's probably two rooms, each led by the show runner or number two, and you all write the script together.  That's where we were at.  Gang Banging a script with a new writing staff is probably a lot like actual gang banging; which is to say it's not that fun unless you're in charge and there's always someone sitting silently in the corner making this face:
So we busted out the script in a couple days and then got it to the network.  And they fucking haaaaaaated it.  The good thing about CBS (whether you like their shows or not), they know their brand.  They are very clear about what they want. I believe it's one of the reasons why they're so successful in the ratings. In our effort to try and figure out a now fifth direction of the show, we did basically the opposite of what they wanted.  We were now tasked with trying to come up with a brand new direction for the show, breaking out the entire story, and writing that story, all in 24 hours before the table read (which is when the actors read the script live for the first time in front of the network.) The table read was at 10 a.m. the next morning.  We finished the script at 5 a.m. When you're writing a script that quickly, here are the phrases that are said aloud: 
"Does this make sense?"
"Is the story tracking?"
"Who keeps farting. I'm serious, this isn't me doing a bit or being funny. Whoever is farting, stop it. If you have to fart, go to the bathroom or something. We all have to be in here, okay?  OKAY? Jesus Christ."
You'll see that nowhere on this list is "You think that joke is funny enough?"  YOU JUST WANT SHIT TO MAKE SOME SEMBLANCE OF SENSE.  Now, hopefully you'll stumble across some funny jokes and you'll come up with some areas that are ripe for joke writing, that, though you don't really have time to work on that night, you can punch up the next day in a rewrite.  But we were all so tired, and had been working such late nights, and had been having such a tough time figuring out how to make the show work, that by the time we were saddled with this script, we had nothing left.  And at 9:30 a.m. the next morning, when I re-read the draft that was about to be tabled in thirty minutes, I turned to my writing partner and said "There's not a single fucking joke in this thing.  This is going to die a fucking horrible death and it's got our names on it."
Ah yes, I forgot to mention that we were the credited writers on this SHITPOCALYPSE.  See, even when you gang bang, scripts are generally just handed out in order.  It's actually a nice thing that a kindly show runner will do, to ensure that every writer gets to take home the extra 27k you get paid for writing a network script.  I explained it in detail here.
So, anyway even though we didn't write any more or less of it than anyone else, since we were up in the queue, we were credited as the writers of that script, which also means that come table read time, you sit in the very front, next to the actors, with a big cardboard sign in front of you that says "WRITER."
H-TBAG table reads were held on the CBS Radford lot in Studio City, in the basement of four story building.  (SIDE NOTE: Only two shows worked in that building; us, and Parks and Rec. Our writing staff used to joke about getting off on their floor and walking in to the writer's room, sitting down, and going "So, what are we working on today," as if we were just members of the staff, and then when they gave us weird looks, break down in to tears and scream "PLEASE TAKE ME WITH YOU I CAN'T STAY AT MY HOUSE ITS A BAD PLACE." )
Generally speaking, it doesn't really matter all that much WHERE you have your table read, but the basement of the building we used looked like the bathroom where Cary Elwes wakes up in the original Saw movie.
Seriously, minus the blood and the urinals, it's basically that.  It's also where they house the air conditioning system for the whole building, so there's a constant loud "HUM" that's going the entire time.  Basically what I'm saying is it's not exactly a place that is conducive to the ha has.  
We all gather in front of a table that holds placards with the names of the actors and their characters that look something like this one from my current show:
The actors walk in and sit down, and since the script was put out at 5 a.m, the only one who had a chance to read it was David Hornsby, because he was there working on it, but Hornsby probably slept all of two hours and he looks like what I imagine the AIDS virus would look like if it were an animated character in a Pixar movie. In short, he was not firing on all cylinders.
The execs filed in and the table read started and Hornsby, the true pro that he is, somehow turned the first line he had in to a laugh.  And then… there were no more laughs.  None.  For thirty five minutes, it was silent, save for the sound of the air conditioning unit and an occasional throat clearing by Kevin Dillon, who was the co-lead of the show.  You could actually hear people's cell phones vibrating.  The best moment of all was about half way through when a joke was so fucking atrocious that  some dude let out a huge sigh, and people turned and looked at him and it actually threw off Kevin Dillon who flubbed a line, and then said "Sorry, give me a sec," and we sat watching him try to regain his composure.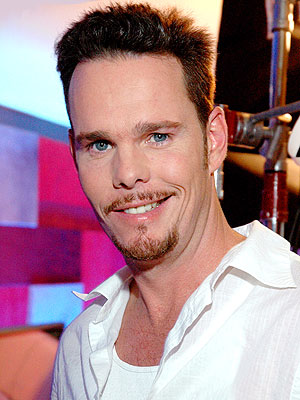 There were no wry smiles that day from Mr. Dillon. 
On a first year show, table reads are incredibly important. It's the first chance you and the network get to hear the script read, and it's also where the largest notes are given. Everyone is always tense when it's table read time because if it doesn't go well, ALL the executives are there, sometimes even the president of the network, and there's no place to hide when a joke bombs.  It's a little like stand-up comedy in that way.  No one expects it to be perfect, but you're hoping to get laughs on 60% of the jokes, I'd say. Silence is deadly.  I believe that one of the reasons you see so many joke heavy shows, where they just bombard you with one-liners, is because of how tense table reads are.  Writers are so afraid to have any period of time where there's silence that they over-joke the show and the result is incredibly joke-heavy shows.  This is a question to ask a more experienced writer than myself, but that would be a theory I'd throw out there.
After that horrendous table read, we went upstairs to our offices and guess what we did? We broke a brand new story and wrote a brand new script in 24 hours so that it could be performed the next day at the network run-through.  Guess what was the worst network run-through I've ever seen?
Dec 09
The Weirdness That Is Casting For Television Pilots
I have a five-year-old nephew. Wait, it gets better. A while back I took him to one of those gymboree type places where they basically just dump a pile of legos in to the center of a room, blow a whistle, and watch 25 kids fight it out for the best Legos. What follows is a display of chaos and survivalism that would give Darwin the HARDEST boner.  Anyway, the only thing my nephew wanted to do was build a car.  That's it.  The kid dreams small and I love him for it.  So he goes over to the lego pile and he starts to grab some wheels.  He gets one, then a second, then a third, but then this other little kid swoops in and grabs the last wheel left.  I say "Hey, I noticed you only have one wheel. My nephew has three wheels and he's trying to build a car. Do you think he could have that wheel you just picked up?"  The little kid looks at me, then says "It's mines," which is little kid speak for "FUCK YOU."  So my nephew goes back and tries to make a three wheeled car and it just comes out all kinds of shitty.  I bring up this story because casting a TV pilot is basically the equivalent of a bunch of kids sitting in front of a big pile of legos, trying to quickly grab the ones they think they need in an attempt to make SOMETHING that looks somewhat similar to the vision they had in their head.  
See, the big 4 Networks make almost ALL their pilots at the EXACT same time.   And each network is making anywhere from 10-15+ pilots (both comedy and drama).  Which means that there are roughly 40-60 pilots (that's conservative) being made each year.  Now, obviously, the goal of each one of these pilots is to get on the air.  In my opinion, if you have a brilliant script and mediocre actors, you will have a mediocre show.  If you have a mediocre script and brilliant actors, you will have the chance to make a really good show.  Getting the casting right is INCREDIBLY important, and if you don't think so, imagine Breaking Bad starring this guy.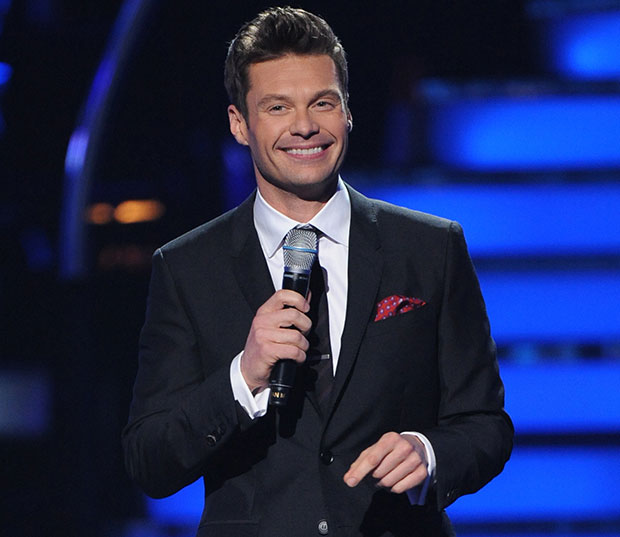 There are two ways to cast your show to give you the best opportunity to get your show on the air.  
1) Cast an actor that "matters."
If you have a show with a central protagonist, a clear lead, anytime you're casting actors you hear the phrase "Do they matter?"  "Oooh, he's great, but does he matter?"  See, there are only a handful of actors who are such big draws that just them signing on to the project almost ensures you get on the air.  If I came to a network and said "Hey, I've got a project about a guy who jerks off animals he finds in his backyard," the networks would tell me to fuck off.  But if I said "Hey, I've got a project about a guy who jerks off animals in his backyard.  Tom Hanks is attached to play the lead," that same network would probably say "Awesome! Which hand does he jerk them off with?"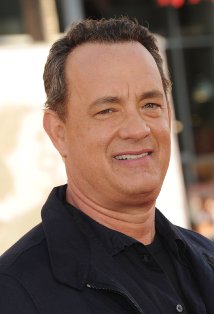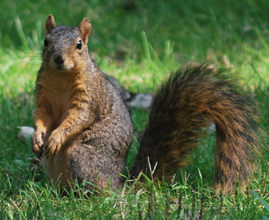 The craziest thing about this is that very rarely do big actors actually translate in to big ratings.  The show has to be compelling otherwise people won't stick with it. Most of you might watch the first episode or two of "The Tom Hanks Jerks Off Animals Show," but if it wasn't interesting and you didn't care about Tom's character, then you'd most likely stop watching. But since it's sooooooo hard in the current TV landscape to get people to check out a show even once, the networks are correct in thinking it's a big advantage to have a star on their network, because if the show is good, it has a much better chance to succeed.
THE PROBLEM WITH OPTION 1: Because a big star means sampling, the networks would like you to at least give it the old college try and pursue some of these names, even though there is not a chance in hell that most of them will do it, nor would they actually even be right for it.  What ends up happening is you spend a bunch of time chasing these actors down and waiting for responses, and once you've asked one of them, you can't exactly ask another while you're waiting for an answer.  It'd be like asking a girl to prom, then when she says "I'll think about it," you immediately ask her friend.  Meanwhile, as this is happening, everyone else is grabbing ALL THE FUCKING LEGOS and when you finally get your "no" you scramble to the lego pile and all you can build is my nephew's three wheeled car that can't go left.
2) Cast An Ensemble Of Up and Comers And Mostly Unknowns
A common thing you hear people say is "If you look at the cast of Friends, none of those actors were big stars."  This is true. But they caught lightning in a bottle.  Sometimes in an audition, someone will come in and just totally blow you away.  Not only are they amazing, but more importantly, they're perfect for the part.  There are a lot of tremendously talented actors in L.A, and I've been lucky enough to write lines for some of them, but every super talented actor isn't right for every part.  Nick Offerman is brilliant as Ron Swanson on Parks and Rec, but Nick Offerman probably wouldn't be a great fit as Jon Snow on Game Of Thrones. (Although I would watch the SHIT out of that.)   So occasionally you will be lucky enough to find a brilliant actor that is perfect for what you're doing.  But guess what? You have anywhere from 4-7 regular roles on your show, and maybe you could find five or six amazing fits, but it's REAL FUCKING HARD when 40 other pilots are trying to do the exact same thing at the exact same time and you have roughly a month to do it. Usually what ends up happening is you try and just find those crazy talented actors and adjust the part to fit them.  But then suddenly you're changing a script you worked on for months, and doing it in just a few days to fit the strengths of that actor, and that is really tough to do.  Sure, my nephew could have taken two of the three wheels he had and made a motorcycle instead, but there was only ten minutes left at Gymboree and he had to make potty.  
Dec 03
The Wonderful World Of Standards And Practices
The show I'm currently working on, "Surviving Jack," airs on the Fox Network, which is one of the four major broadcast networks. They are, in no particular order: ABC, CBS, FOX, and Univision. Just kidding NBC!  Great, now NBC is sitting in the corner not talking to me.  Fine, be that way.  Anyway, each one of these networks has a branch called "Standards and Practices."  These are the people that decide what words you can or can not say on their network.  Now, a common misconception when you hear about network standards is that there are a list of words you can say, and a list of words you can't.  This is mostly incorrect.  There are obviously some words that you most certainly can not say on the big four networks.
Can't say that bad boy under any circumstances. In fact, you can't even have a character say "F that," not that you would want to because who the fuck says "F that" in real life? Maybe a 45 year old manager at Kinkos that's trying to relate to his teenage staff.  So, that's a very easy and clear one, but let's take a look at where things start to get a little tricky.
"But Justin, I've watched episodes of shows YOU'VE written with the word crap in them!" you say.  First, you're a liar.  The ratings clearly show that NO ONE has watched any episodes of anything I've written.  Secondly, you would be correct in saying that you hear the word "crap" on network television ALL THE TIME.  Probably more than you should. But it is not universally allowed.  For instance, a character can say "This place smells like crap," but they can NOT say "I just took a crap."  WHY YOU ASK? Because you can use the word crap to talk about everything… EXCEPT FOR ACTUAL CRAP.  Which is a little bit like being able to use your asshole for everything but farting and shitting.  Now, here's where things get a little more fun.  The people at standards and practices, although seemingly robots designed to kill fun, are, in fact, not robots, but just people. And sometimes you will use a risqué word that they, being decent, god-fearing people, are not familiar with. 
For those of you who don't know, a "Blumpkin" is a ludicrous word which describes the act of a woman giving a blow job to man while he poops. (Side note: if you think misogyny ceases to exist, I googled bumpkin to get the above image — I swear that's what it was for— and there were roughly a trillion results for this horrifically degrading sex act.)  Now, a few years ago I was on staff of a little show on CBS called "How To Be A Gentleman."  My mom's review of the show was: "I don't get it. It's a comedy, right? I'm sorry, honey, I'll still try and watch but your father said he can't take it." Anyway, on that show, we had a big meathead character use the word Blumpkin in one of the scripts. (And we were cancelled? WHA?)  Standards wrote back and said no way.  When they say no, you usually get a note that looks like this one, which was given on an episode of Touched By An Angel:
Hmm, maybe that wasn't from Touched By An Angel. Either way, that's what they look like, and that's basically what our "blumpkin" note looked like on H-TBAG. (What we called How To Be A Gentleman.  Not joking.) After the table read, when the execs were giving notes to the head writers, I decided to ask the 45-year-old, very conservative standards and practices lady how she came across the word blumpkin in the first place, and how she decides what can and can't be said.  
"Oh, I had no idea what a blumpkin was. If I don't know a word, I just look it up on urban dictionary and if I see the definition is something that makes me go 'EW' then I don't allow it on air.'  
SHE JUST GOES TO URBAN DICTIONARY AND SEES IF IT MAKES HER GO EW, PEOPLE.  Which means standards and practices is basically your mom.  And if you think about it, her system isn't that bad.  Policing of language can never be an exact science, nor is it something networks really even want to do.  It's just something they have to pretend to do so that a small, incredibly vocal minority of repressed individuals won't go fucking apeshit, which in turn will scare off advertisers whose goal is to be as milquetoast as fucking possible whilst cramming their product down your throat.  The ultimate goal is to make money, and if the networks and advertisers thought they could do it by showing a penis ejaculate on loop for eight hours without catching any flack for it, I'd be a writer on "The New Adventures Of Old Dick Ejaculate."
Nov 22
Are Network Notes Really As Eeeeeeeevil As They Are Made Out To Be?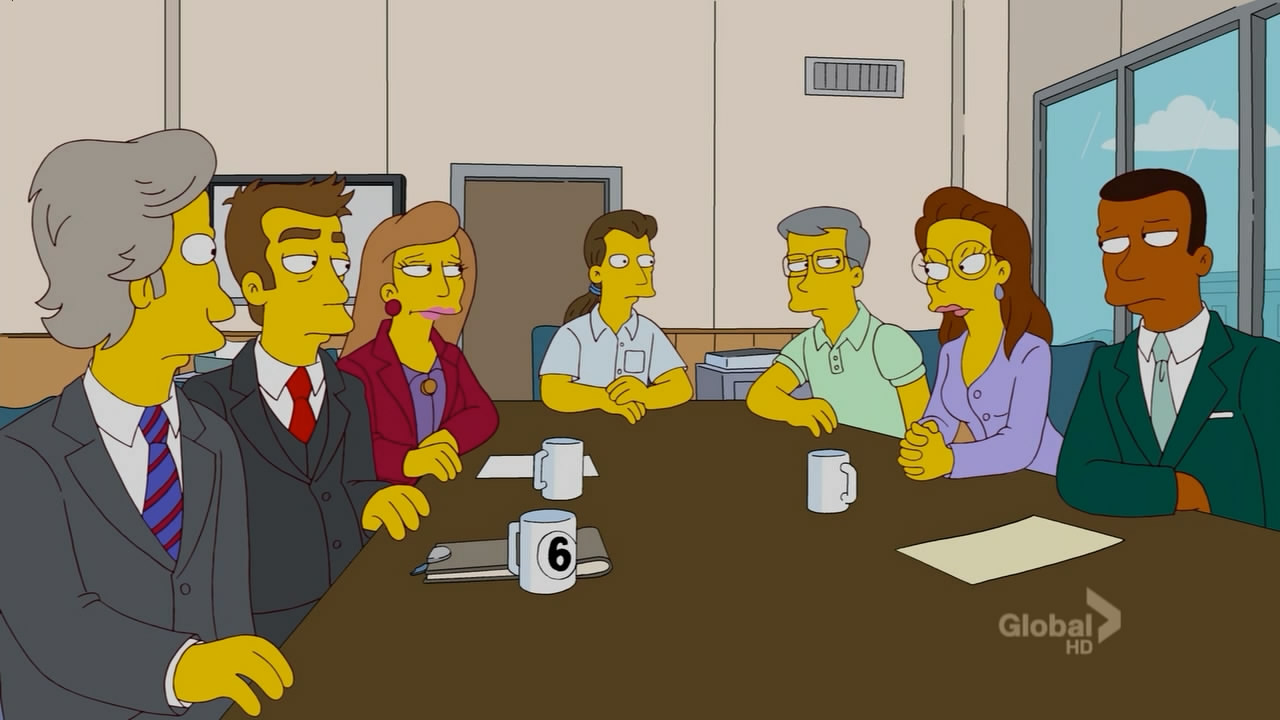 Even if you don't follow the television business that closely, at some point you've probably heard some story about network executives flying in on their wings made of anti-creativity and crushing what was an otherwise brilliant script by giving this horrible thing called "notes."
Before I get to that, let me familiarize you with the notes process.  Generally speaking, there are two groups that give notes.  The first is the studio (they produce the show) and the second is the Network (they air the show.)  To better understand the relationship, think of a TV show as a car that's for sale.  The writer is the person who designed and built the car, the studio is the owner of the plant that makes the cars, the Network is the car dealership and you, friend, are the customer who buys the car. (And according to the ratings, you pretty much fucking hate the cars we make.)  So the owner of the car plant will give you thoughts on how you should design and build the car, but the dealer is the one actually selling the cars, and if your car isn't selling, they're gonna toss it off the lot. So when they tell you changes they'd like you to make, you listen closely. (I realize this probably isn't how car manufacturing works, but Jesus, just roll with the analogy.)
Now, ultimately, the person who needs to be pleased most in that scenario is you, the customer/viewer.  But fuck if any of us know what you want, so the Network does its' best to try and gauge what you might like the best, and what types of shows they want to put on their network. This last part is important, because it's the primordial ooze from which notes crawl out of.  Networks all have a brand that they attempt to stick to.  This can change from year to year depending on what is working for them.  But let's just say for fun that Network A has decided their brand is shows about guys with huge cocks.  All year in development season they're going to buy up pitches from writers who either have shows that are about guys with huge cocks (a cop with a huge cock, a law firm with huge cocked lawyers, etc…) or shows that pair well with those shows.  
As a writer trying to sell your show during development season, you sometimes tailor your pitch to the network you're pitching to.  You think "Well, I'm going in to Network A, so even though my show is about a piano teacher, I'll emphasize in my pitch that this piano teacher has a huge cock.  Then when I make the show, I'll just leave out the huge cock stuff and they'll be fine with it because it will be a great show."
Here's the problem with that: No matter how amazing your piano teacher show is, the network NEVER forgets that they want a show about a guy with a huge cock. So every episode you write, you're getting the note of "can we get more in this show about his huge cock?" And you're saying to yourself "this is not the show I want to make. They're ruining the show."  And maybe that's true, but in this scenario, I believe the writer is in the wrong.  The network had made it clear what they wanted, so by selling your show to this network, you're agreeing to make your show be a huge cock show. You don't really have the right to complain that they've given you that note, because that's what they've always said they wanted.  And the network execs are being hammered daily by their boss, who has in turn promised advertisers that their ads will run during shows that are about guys with huge cocks.  So this is not something that is easily dismissed.   
Let's take a look at another scenario.  Say a network has been having trouble finding shows that are working. A writer comes in during development season and pitches a show and very clearly states that it is about a piano teacher and THAT IS ALL. The network says "great, we love it.  We think a piano teacher show can really work on our network this year."  So the writer begins making the piano teacher show, but because it's very difficult to make a great pilot and first few episodes (In terms of comedy, Modern Family might be the last one that really came in fully formed), the writer is taking a little bit of time to figure out what exactly is the best version of this show. The network sees this at the table read of the first few episodes and wants to help right the ship. I genuinely believe that most network executives are people just trying to make the show better.  I mean, it's their job.  But making good television is really hard.  Great writers have spent insane hours trying to make a show work, but there are a lot of factors that go in to it, and no matter how hard the writer works, most times the show still comes out poorly. And when a show is going through a rough patch, the network, who has invested millions of dollars, has more notes to give, and gives them with a bit more urgency.  So going back to our example, after a bad table read, a network might say "You know, what if you focused less on the piano teacher part, and more on his son who we think is a stronger actor?  And what if his son had a huge cock?  That's been working well for some of our other shows."  In this scenario, the writer is in a tough spot because they want to keep the network excited about the show, because that means they'll spend more of their promotion dollars on it, but they know that those notes probably aren't going to make their show better, and might instead make it worse.  Usually what happens is the writer attempts to find a happy medium and very rarely does it work out for the best.  In my opinion, in that situation notes can end up ruining a show that might have had a chance of working.
I have worked on shows with both scenarios. I have also worked on shows where the notes from executives have greatly benefitted the show.  On the current show I am working on there have been several times where an executive, both studio and network, have given a note that very much helped the show.  You may say "You're just being ass-kissy because you currently have a show on a network," but I will tell you that a) no one reads this blog so I really don't care what I say here and b) I wouldn't spend 3000 words on a tumblr post just to blow a group of executives.  There are much easier ways. 
To answer the question that I posed in the title of this post (which I guess means that everything up until this was pointless bullshit), Network notes are neither wholly good, nor wholly bad. There are great executives and terrible ones, just as there are great writers and terrible ones.  I generally think that even when you get a terrible fucking note, if nothing else positive, it forces you to think about your script, and that's never a bad thing.  The best you can hope for is that you're working with an executive who will listen if you tell them "You know what?  I think this character can still be compelling if he has a regular-sized cock."
Nov 20
What Exactly Does Written By Mean?
The other night I was sitting and watching television with a good friend of mine. He works as a paramedic and couldn't give two shits about the entertainment industry. We were watching a rerun of The Simpsons, specifically, the one where Sideshow Bob tries to kill Bart and destroy television in Springfield. It's one of those classic Simpsons episodes where every line is quotable, and afterward my friend said "Whoever wrote that one is a fucking genius."  
"Well, I'm sure the whole staff wrote it," I replied.
"Then why does one guy get credit?" he asked.
It occurred to me that if you have a real job that matters to the world and you're not just writing dick jokes all day, you may not be familiar with the inner-workings of a TV writer's room.  So I thought today I'd shed some light on how an episode of TV is "written."
TV writing is incredibly collaborative. At the start of the year, usually some time in June, we all sit together in the writer's room and mostly talk about Game Of Thrones, but definitely not about the show we're being paid to write on. (Side note: What the fuck do they talk about in the Game Of Thrones writers' room?)  We also drink a ton of LaCroix, which is barely flavored sparkling water that is a gift from the goddamn lord and you should purchase right away.
At some point, though, we are forced to talk about the show.  Usually the creator of the show will talk about the kinds of stories they want to tell, and more specifically, what the show IS. This is incredibly important.  The reason there are so many dog shit shows is not, I believe, because there are so many bad writers. There are great writers on bad shows and bad writers on great shows. (Check out the writing staff of your favorite show on IMDB and start clicking through their credits.  They will undoubtedly have some stinkers if they've worked long enough.) A lot of shows end up stinking because premise of the show is not clear, nor are the characters, and you've limited time to figure out how to make the show work. It's like the reality cooking show "Chopped," where they take very good chefs, then hand them a basket of confusing ingredients and ask them to make something delicious in a short amount of time.  It's hard to make a tasty dish when you've been given ricotta cheese, a pig's butthole, and thirty minutes.
So after hopefully everyone feels comfortable with what the show IS, the staff starts to pitch stories for potential episodes.  This usually starts with people throwing out something very simple, like "I thought it might be funny if X character really wanted to do BLANK but it happened to be on the same day as Y character's birthday."  FEEL FREE TO STEAL THAT GOLD FOR YOUR SCRIPT.  
A pitch can come from any of the writers.  There is obviously a hierarchy, but generally speaking, the shows I've been on that have been run the best felt like a comfortable place where anyone can pitch anything.  There are a few dickhead showrunners who run their writer's room like they're a fifteenth century king, but for the most part ideas are welcomed.  If the idea pitched gets traction with the show runner, then the entire writing staff will sit in a room and try to break out the beats of the story on a white board in the room.  "But Vince Gilligan does it on notecards!" you say.
Well, I would counter with Vince Gilligan can do whatever the fuck he wants because he is VINCE FUCKING GILLIGAN. (Side note: By all accounts, from every writer I know that's worked with him, he is the nicest dude alive. I tell you that so you can love him even more.)   
Anyway, after the story is beat out, (this takes a few days and involves lots of discussion and phrases that start with "I hate to shit on what we have so far, but…) generally a writer has been assigned to write that script.  Sometimes, occasionally, it is because it's a story pitched by that writer.  Most of the time, it's not.  It just goes in order.  Scripts are handed to the upper level writers first, then mid-level, then staff writers, but sometimes staff writers don't get an episode.  If the show isn't behind, that writer writes an outline/is handed an outline that is written in the room, and gets five or so days to go off and execute the script based off that outline.  There are choices the writer can make while off on script, but, to go back to a cooking analogy, think of the showrunner as the head chef of a restaurant.  If he sends you off to cook a chicken picatta and you come back and bring them a turkey burger because you think it'd be better, they're going to be like "I GIVE ZERO FUCKS AS TO WHAT YOU THINK IS DELICIOUS. YOU WANNA DESIGN THE MENU, GET YOUR OWN RESTAURANT."  If you bring them a Chicken Picatta and you decided to change the sauce?  Fine, just have a reason why and make sure that sauce is m'fuckin tasty.   Now here's where I bring this meandering-as-hell post back to me and my paramedic friend sitting and watching television.
In most cases, that writer is going to be given credit for that script, even though after they come back with their draft, the entire staff rewrites it.  Most of the time, it is a HEAVY rewrite.  Not due to the writer executing a shitty draft, but because a) sometimes it's hard to see story problems in an outline, and not until that outline is well-executed can you see what's not working, and b) Writing is hard and most things need to be rewritten to become good.  (For instance I did not rewrite this blog post and it's not that good.)  I would say that if 30% of your writer's draft stays in the final product, you wrote an AMAZING draft of the script.  Like, you should have an inflated sense of self-confidence that can only be crushed by a loved one when they remind you that you have a silly person's job.  There are many times when less than 5% of a writer's draft will be in the final product.  
So the next time you're reading a recap of your favorite show and you scroll down to the comments section and someone says "Ugh, this episode sucked.  The episodes written by (insert writer's name) always suck because (insert writer's name) sucks," just know that commenter knows not what the fuck they speak. It takes a village, friends.
Nov 08
Does Anyone Give A Shit About The Inner-Workings of A TV show?
For the last year and a half, my writing partner Patrick Schumacker and I, along with TV Producer extraordinaire Bill Lawrence (Spin City, Scrubs, Cougar Town) have been working on a sitcom based off my second book "I Suck At Girls."  Four years ago Patrick and I along with some other nice gents, turned my first book, "Shit My Dad Says," in to a TV show as well.  A TV show that my dad referred to as "shitty," and "a pile of shit" and "a fucking shitty thing."  In short, it wasn't great.  It was our first show and as much as I'd like to place the blame elsewhere, we didn't know what the fuck we were doing and the show ultimately sucked because we weren't the strong voices a show needs in order to be a success.  TV shows are a little like football teams in that you need a great Quarterback (lead actor), and a great coach who knows exactly what he wants from his team (the creator/showrunner).  We were the equivalent of Norv Turner without the acne. 
Since then, Patrick and I have been on the writing staff of several other shows. Some good (Cougar Town), some not so good (How To Be A Gentleman, anyone? No? No one? Sigh.)  But this year, we were lucky enough to get another one of our own shows on the air.  The show, titled "Surviving Jack," stars Christopher Meloni. You may know him from Law & Order SVU, Oz, Wet Hot American Summer, and a bunch of other cool stuff.  Here is he being bad ass in Oz:
On our show, he plays a dad, but roughly a similar shade of badass-ness.  Anyway, I'm not here to sell you on the show.  It's several months until we premiere, at which point if it's up to me to promote the show, this fucker is dead on arrival anyway.  If you want to know more about it, just watch this and try to ignore that "HEY CHECK OUT HOW WACKY FUNNY THIS SHOW IS voiceover. The show is not wacky, I swear. Okay, apparently I'm trying to sell you on the show just a little. Regardless, the point of writing this post is to tell you that we've just finished shooting the first season and we're going to start the post-production process, and I figured I might keep a blog of what goes on during the months leading up to the airing of a TV show. You might not care, and I wouldn't blame you.  But I like chronicling things, and if you're a TV nerd, you might enjoy seeing what goes on behind the scenes. The posts will generally be shorter than this one.  In fact, there's no way you even made it this far. Therefore it doesn't matter if I end this with a non-sequitur. Fuck the New England Patriots. I can't stand them.
Jan 16
Every Awards Acceptance Speech Ever
I watched the Golden Globes last night until I couldn't physically stomach watching them anymore.  Then I decided to hastily throw this together.  Also, I've moved most of my writing over to a site called www.thesefriesaregood.com, which is updated daily.
Oh my God, I'm not surprised at all but am pretending to be because it makes me look humble!  Here are two or three fragmented sentences to show that I am genuinely unprepared and wasn't not planning to win!   Wow!
(PUT ON MY SERIOUS, "PASSIONATE ABOUT MY WORK" FACE)
There's no way this movie could have been made without a whole bunch of Jewish names, so here they are, in order of most likely to give me future work.  I'd also like to thank my non-Jewish co-star in the film, who I probably had sex with.
(CAMERA CUTS TO SHOT OF CO-STAR, PRETENDING TO BE HAPPY BUT INSTEAD WONDERING WHY THEY DIDN'T WIN FOR THEIR ROLE)
Oh my God, I'm flustered again!  Let me stutter over a few words and then remember that I should probably thank my agents.  Here goes a list of names you've never heard of, that you don't give a shit about, in order of who makes the most money off me.
(MUSIC BEGINS TO PLAY)
Oh no!  I'm definitely forgetting to thank someone that makes me money.  Uh- um- oh wait here are three or four more names I'll rifle threw really quickly so that I'll receive a text message later from them telling me how great I am/was.  Oh and before I go, I'd like to thank my parents, and my husband/wife that I'll be divorcing in 2-3 years when I start fucking another co-star!  Thanks!