Are Network Notes Really As Eeeeeeeevil As They Are Made Out To Be?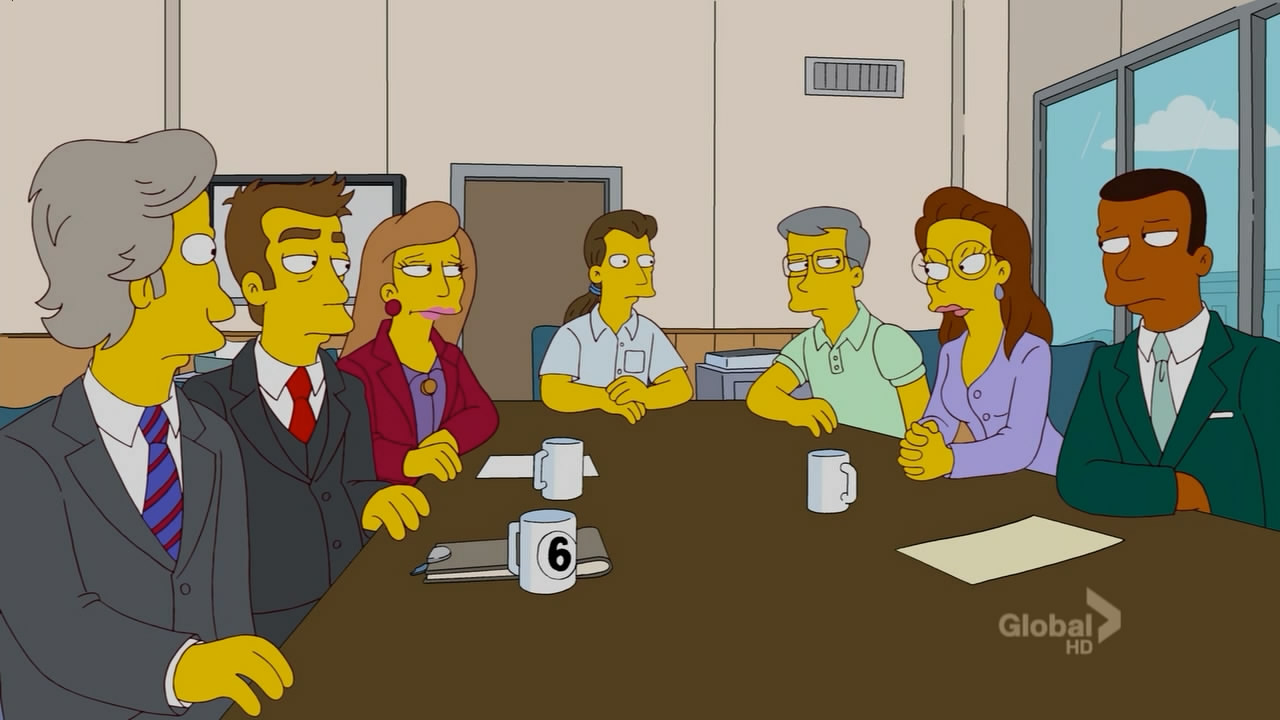 Even if you don't follow the television business that closely, at some point you've probably heard some story about network executives flying in on their wings made of anti-creativity and crushing what was an otherwise brilliant script by giving this horrible thing called "notes."
Before I get to that, let me familiarize you with the notes process.  Generally speaking, there are two groups that give notes.  The first is the studio (they produce the show) and the second is the Network (they air the show.)  To better understand the relationship, think of a TV show as a car that's for sale.  The writer is the person who designed and built the car, the studio is the owner of the plant that makes the cars, the Network is the car dealership and you, friend, are the customer who buys the car. (And according to the ratings, you pretty much fucking hate the cars we make.)  So the owner of the car plant will give you thoughts on how you should design and build the car, but the dealer is the one actually selling the cars, and if your car isn't selling, they're gonna toss it off the lot. So when they tell you changes they'd like you to make, you listen closely. (I realize this probably isn't how car manufacturing works, but Jesus, just roll with the analogy.)
Now, ultimately, the person who needs to be pleased most in that scenario is you, the customer/viewer.  But fuck if any of us know what you want, so the Network does its' best to try and gauge what you might like the best, and what types of shows they want to put on their network. This last part is important, because it's the primordial ooze from which notes crawl out of.  Networks all have a brand that they attempt to stick to.  This can change from year to year depending on what is working for them.  But let's just say for fun that Network A has decided their brand is shows about guys with huge cocks.  All year in development season they're going to buy up pitches from writers who either have shows that are about guys with huge cocks (a cop with a huge cock, a law firm with huge cocked lawyers, etc…) or shows that pair well with those shows.  
As a writer trying to sell your show during development season, you sometimes tailor your pitch to the network you're pitching to.  You think "Well, I'm going in to Network A, so even though my show is about a piano teacher, I'll emphasize in my pitch that this piano teacher has a huge cock.  Then when I make the show, I'll just leave out the huge cock stuff and they'll be fine with it because it will be a great show."
Here's the problem with that: No matter how amazing your piano teacher show is, the network NEVER forgets that they want a show about a guy with a huge cock. So every episode you write, you're getting the note of "can we get more in this show about his huge cock?" And you're saying to yourself "this is not the show I want to make. They're ruining the show."  And maybe that's true, but in this scenario, I believe the writer is in the wrong.  The network had made it clear what they wanted, so by selling your show to this network, you're agreeing to make your show be a huge cock show. You don't really have the right to complain that they've given you that note, because that's what they've always said they wanted.  And the network execs are being hammered daily by their boss, who has in turn promised advertisers that their ads will run during shows that are about guys with huge cocks.  So this is not something that is easily dismissed.   
Let's take a look at another scenario.  Say a network has been having trouble finding shows that are working. A writer comes in during development season and pitches a show and very clearly states that it is about a piano teacher and THAT IS ALL. The network says "great, we love it.  We think a piano teacher show can really work on our network this year."  So the writer begins making the piano teacher show, but because it's very difficult to make a great pilot and first few episodes (In terms of comedy, Modern Family might be the last one that really came in fully formed), the writer is taking a little bit of time to figure out what exactly is the best version of this show. The network sees this at the table read of the first few episodes and wants to help right the ship. I genuinely believe that most network executives are people just trying to make the show better.  I mean, it's their job.  But making good television is really hard.  Great writers have spent insane hours trying to make a show work, but there are a lot of factors that go in to it, and no matter how hard the writer works, most times the show still comes out poorly. And when a show is going through a rough patch, the network, who has invested millions of dollars, has more notes to give, and gives them with a bit more urgency.  So going back to our example, after a bad table read, a network might say "You know, what if you focused less on the piano teacher part, and more on his son who we think is a stronger actor?  And what if his son had a huge cock?  That's been working well for some of our other shows."  In this scenario, the writer is in a tough spot because they want to keep the network excited about the show, because that means they'll spend more of their promotion dollars on it, but they know that those notes probably aren't going to make their show better, and might instead make it worse.  Usually what happens is the writer attempts to find a happy medium and very rarely does it work out for the best.  In my opinion, in that situation notes can end up ruining a show that might have had a chance of working.
I have worked on shows with both scenarios. I have also worked on shows where the notes from executives have greatly benefitted the show.  On the current show I am working on there have been several times where an executive, both studio and network, have given a note that very much helped the show.  You may say "You're just being ass-kissy because you currently have a show on a network," but I will tell you that a) no one reads this blog so I really don't care what I say here and b) I wouldn't spend 3000 words on a tumblr post just to blow a group of executives.  There are much easier ways. 
To answer the question that I posed in the title of this post (which I guess means that everything up until this was pointless bullshit), Network notes are neither wholly good, nor wholly bad. There are great executives and terrible ones, just as there are great writers and terrible ones.  I generally think that even when you get a terrible fucking note, if nothing else positive, it forces you to think about your script, and that's never a bad thing.  The best you can hope for is that you're working with an executive who will listen if you tell them "You know what?  I think this character can still be compelling if he has a regular-sized cock."